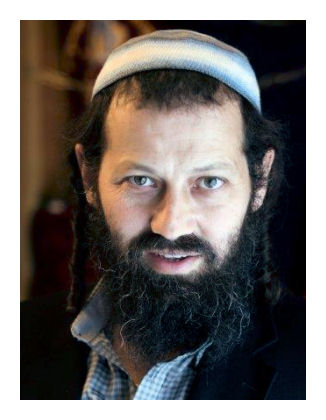 Dying to live or living to die? A testimony of Tim Leary and Rabbi Menahem Froman on the deathbed.
Moshe David HaCohen / Sweden
Language: English

Session:
Since the spiritual awakening of the hippie counterculture of the sixties, our relation to death has become a focal theme. The publication of the Tibetan Book of the Dead, as well as discussion by Jewish Renewal leaders such as Reb Zalman Shacter Shalomi and Reb Shlomo Carlebach and contemporary Rabbi Menaham Froman in Israel propose a relation to death as a sacred experience rather than a primal human fear.
---
Bio:
Moshe David HaCohen moved almost one year ago with his wife and five children from Israel to Malmö. He serves as the rabbi of the Judiska Församlingen in Malmö as well as co-directs Amanah: The Muslim and Jewish Trust and Faith Project with Imam Salahuddin Barakat – which fosters bonding between the Jewish and Muslim communities in Malmö. He is completing his PhD studies and dissertation in Jewish history and philosophy at the University of Haifa.



---