LIMMUD …
.. is the Hebrew word for learning, and learning from each other, with each other, is the essence of Limmud. Limmud is also the brand name of a now international Limmud movement organizing seminars and conferences year round.
ORESUNDSLIMMUD …
… is a regional, cross border Limmud conference taking place in Copenhagen (Denmark) / Malmö or Lund (Sweden).
OresundsLimmud is organized by volunteers from Denmark and Sweden, which means, that the coordination and the actual implementation are done in a timespan over one year (and in 3 languages – Danish, Swedish and English.
Read more
OUR TARGET GROUP...
… all those who want to enrich their Jewish identity and/or are interested in any Jewish subjects between heaven and earth.

If you want to be inspired, provoked, get more insight, be confirmed and socialize with others who also love to learn more and who enjoy new experiences - then OresundsLimmud is a conference for you.
Become one of our sponsors 2019
Without our sponsors, we will not get far. Thanks to them, we have since the beginning of 2012 managed to keep the entry fees as low as possible. This gives many more people the opportunity to participate in OresundsLimmud. Of course, we hope that also OresundsLimmud 2018 will meet this goal. If you can stand as a sponsor, generous donor, or just give us a single donation, please let us know. Thanks in advance.
OUR SPONSORS 2018:
---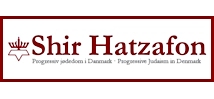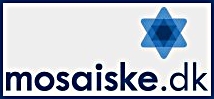 ---