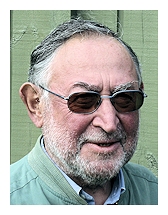 Some Secular Comments on Jewish Law.
Bernhard Posner, Copenhagen /Denmark
Language: English

Session:
Laws are made by man. Prior to statute law common law principles applied. In respect of the provisions of law laid down in the Torah the power to legislate and the territorial and/or personal application of the will be discussed.
---
Bio:
Born in Darmstadt 1935, Master of Law, Copenhagen University 1960. Military Attorney General`s Office. Pubic Prosecutor. Private Law practice. Adviser European Commission. International Intellectual Property Adviser. Lecturer Copenhagen Business School and Universities in France, Germany, Italy, Japan and the U. S.


---