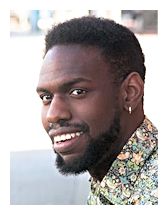 Written in Breath: Yiddish Song as Commentary.
Anthony Russell /USA
Language: English

Session:
Yiddish Song presents yet another vibrant, relevant body of Jewish texts with which to engage, celebrate and--of course--argue about the continuities of Jewish spiritual and cultural life.
In this session, Anthony Mordechai Tzvi Russell leads a lively discussion where classic Jewish texts (Tehilim, Nevi'im and Talmud) are compared and contrasted with Yiddish texts from songs that are performed as a part of the presentation.
---
Bio:
Anthony Russell is a vocalist, composer and arranger specializing in Yiddish art and folk song. Anthony's work in Jewish music has brought him to Toronto, Montreal, Boston, Miami, New York, San Francisco, Tel Aviv and, recently, to the Kennedy Center in Washington, DC.


---